California - For many people, pen marks may be an item that does not
valuable. But it turns out this stuff can still be useful as a material for
modifying a car.It is a graphic designer named Costas Schuler is the painstaking
collected more than 10,000 pen marks from around the world for five years to be a material modification to the Mercedes-Benz 300SD alerts in 1981 his property.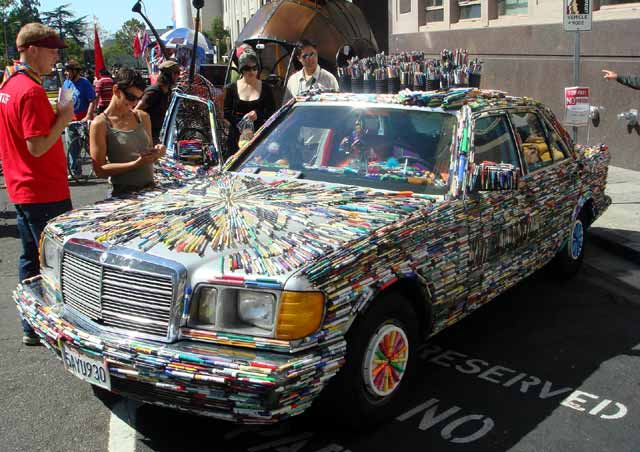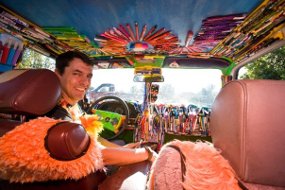 Pen-pen other than his own collected by the man from California was also obtained Schuler from business associates, doctors, friends and family.
When it was collected, Schuler also arrange pen ex-pen is for
cover the entire body of his Mercy. Starting from the hood, bumper, body
Besides, back up to its roof was decorated by the pens of all shapes and colors.
On the inside, this pattern is the more lively because adorn every inch pen
The German car cabin. From the dashboard to the door panels are decorated by a variety of pen marks.
"I got the idea to create their own art car and then think about the pen marks. All people are using their pen pen but eventually lost, stolen or discarded," said Schuler like detikOto quoted by the Daily Mail on Saturday (01/08/2011).